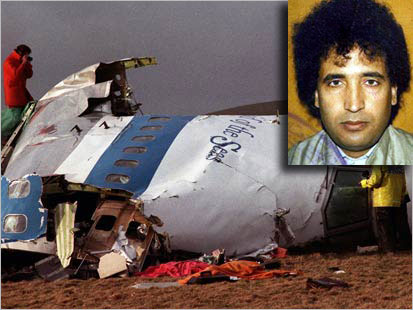 By Michael Reagan
At a time when civilized nations are continuing to wage a collective and challenging fight against terrorist organizations, and the rogue nations that harbor them, this week's release by Scottish officials of one of the masterminds behind the 1988 Lockerbie bombing constitutes a major setback. Just as importantly, it has had a devastating effect on the families and friends of those lost at the hands of the cold-blooded killers.
As many of you will recall, on December 21, 1988, a few short days before Christmas, a 747 en route from London to New York was downed by a bomb detonating while the plane was over the now-famous Lockerbie, Scotland. All 243 passengers and 16 crew members (189 of which were U.S. citizens) were killed as well as 11 innocents on the ground – one of the most shocking and costly terrorist acts preceding the events of 9/11.
Shortly after the conclusion of an intense investigation, the United States and British authorities indicted two Libyan intelligence agents for their roles in the bombing -- in essence, concluding that the bombing was authorized by the Libyan government and carried out by the named suspects.
Read more ...
Source:
FPM