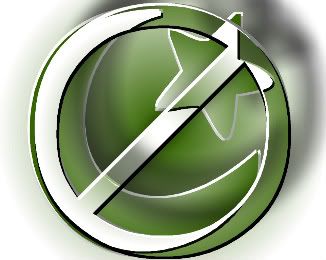 Aaron Ayoun-Rapolani
:
"I don't see why anyone would be complaining about the fate of those Muslim scums. There are no good Muslims."
Aaron Goldsmith
:
"Muslims should be gassed"
"I'd have you all [Muslims] 'cleansed'"
"the only good Muslim is a dead Muslim"
"KILL MUSLIMS, ALL OF THEM, COCKROACH FU#@IN
*
C#%TS"
"drown Muslims in hog shyte, thats right"
"F#@k Muslim c&%ts esp the women who are sluts and should be raped by all Israeli soldiers until they give birth to our sons"
**
"And who is Wilders anyway? A traitor scumbag that employs filthy muslims to do his dirty work. He'll get popped one day."
"I'll f#@k all your asses you jew and muslim f#@ks"
"Tread on the heads of Muslim babies"
""$#it-on-a-stick" is a perfect description for these sand monkeys haha"
"I would not even bother to bury Muslims. They should be thrown in land fill sites for the seagulls, rats and crows to chew on and $#it out"
Agneta Jorgenssen
:
"GENOCIDE FOR MUSLIMS IS BEST THINGS FOR YOUR PEOPLES. THANKINGS YOU"
Avril Goetz
:
"hihi I'd say that all Muslim men, women and kids should be EXTERMINATED in the millions including khalim massoud. Did he really think we had any respect for him? hi hi kill them all"
"Two mooselims in a Vauxhall Zafira have driven off a cliff in Wales. The police said its an appalling tragedy because the car was capable of seating seven."
Charlene Hogan
:
"muslim dirt bag"
Chuck Baeder
:
"CU#@ING MUSLIM $#IT-4-BRAINS"
Elizaveta Antsyforov
:
"can someone please tell me, what is wrong with gassing Muslim vermin? Nothing! It's just like calling in Rentokill or another bug killer!"
"i will gas the c#@t muslims with u aaron, they get an extra hour in the shower at least with an extra few cans of zyklon B"
"Muslims! I'd shove them all in a meat-mincer and use them for cheapp meat to feed starving Ethiopians"
"Radovan Karadzic is HERO.....he showed us how Muslims SHOULD be treated. Get 'em killed and raped and tortured"
Emerald Sharp
:
"MUSLIMS TO THE GAS"
"kill fu#@in stinqy paki pigs"
Fleur Agama
:
"you filth, go die dirty muslim"
GeertWilders Fantwo
:
"Pity Muslims actually exist in their sandpits in Asia and Africa. Nuke them"
Gordon Brown Fukwit
:
"f#@k you muslim cockroach, your mum should be raped by israeli soldiers"
"f#@k you cockroach muslim"
Harold Shipman
:
"I don't mind Jews....but Lefties AND Muslims should be gassed"
Klingon Mad
"Muslims must be exterminated completely 150%. It's the only way to peace"
Knobama Barack
:
"Pity Nazi Germany didn't target Muslem vermin instead. YOU LOT SHOULD ALL DIE"
Leo Singer
:
"I can't stand Moslems of any kind. Get off my fr. list if you are Moslem. They are the scum of the earth and parasites of the free west"
"Massoud you are a M-U-S-L-I-M and as such you have N-O real friends on Facebook. I $#it and p!$s on your Qur'an and f@#k your sisters and mothers mouth. Israel will NUKE all you mother fu@#ers and you will all be melting flesh from your bones soon. MUSLIMS TO GENOCIDE"
Little Red Deville
"f@#k you muslim tw@t. I hope your whole family get eradicated by an Jewish nuke"
Lucky McGrath
:
"Ladies and Gentlemen, kill all Muslim babies. This way we stem Muslim terrorists at the root. Stamp on baby Muslim heads, eat their brain, stew their testicles if they are male. Bomb their towns and cities. I like to nuke lebanon, Syria, Jordan, Iraq, Iran, Saudi, Yemen, UAE, Turkey, all the Kurds, Uzbekistan, Pakistan, Afghanistan, Indonesia.....NUKE THEM AND WATCH THEIR SKIN HANG OFF THEIR BODIES"
"DEATH TO ALL MUSLIM SCUM"
"Pam Geller and Robert Spencer are traitors to the USA. They are undercover Muslims"
"if i had my way i'd get you fucking muslims to the gas"
Manchester Gal
"all muslims should be tortured and killed. I agree with them"
"F@#K YAZ MUSLIMS. I'D STICK ALL OF YA INTO THE ATLANTIC WITH BRICKS TIES TO YOUR ANKLES"
Peter Mandelson Splatted
"i just hate moose-lim f#@ks. Let them all perish in PIG S#!T"
"DEATH TO MUSLIM SCUMBAG PIG C#@TS"
"Hell yes, Karadzic for King! No more Muslim filth!"
Prince Harry Mark III
:
"NUKE MECCA"
"No-one likes "shit skins" i.e. Muslim and any sensible person would want them all obliterated off the face of the earth."
"fu#@ing dirty smelly-assed Moslems who are as thick as cow $#it. The worlds better without them....the only good moslem is a dead moslem"
"Radovan Karadzic FOREVER! MAY THEY CONTINUE TO SLAUGHTER THE $#IT-SKINS EN MASSE"
Reggie Kray
"go piss in your grandmothers mouth Khalim aka Linda Ahmad you scumbag pig muslim you should die along with the other billion"
Rob Smilles
:
"EXTERMINATE MUSLIMS"
"KILL MUSLIM BABIES TO STEM TERRORISM"
Ron Wilson DeKrayzie
"muslim pedopile pig"
Salmon Rushedie
"INJECT MUSLIMS WITH DRAIN CLEANER"
Sammy Padfield
:
"It's not our fault that you are a freakin' Muslim and that you can't face the fact that you are HATED globally. I'd have you lot shot mate."
"all Muslims are liars"
"Gas is too good for Muslims, I'd just hack them all up like the civil wars in Africa. Hack them slowly and make them suffer and squeal"
"Lets have a proper ethnic cleansing campaign and just nuke every Muslim country"
Shytface Chakrabati
"PAKIS TO THE GAS"
"DIRTY STINKY MUSLIM C@#T. I HOPE YOUR MOTHER GETS CANCER AND DIES"
Sian West
"Radovan Karadzic is a hero. He had you lot raped and killed. He's a national hero and a global trend setter"
Smyth Alexandra
:
"f#@k you paki c@#t bastard"
Stacea Joseph
:
"MUSLIM FU#$ING PIG"
Trace Mckenzie
:
"fuk (sic.) off your dirty paki c#$t"
*
This and some other words are edited by MASH. Unedited version is available upon request.
**
"Aaron Goldsmith" is most likely impersonating an Israeli Jew. Sometimes he/she uses highly derogatory ethnically charged remarks about the Jews.
A few "people" here seem to hate Pamela Geller, Robert Spencer, and Geert Wilders almost as much as "they" hate Muslims. Therefore one should wonder whether or not
Bill Warner of WBI
is behind some/all of those facebook accounts.
Source: Facebook