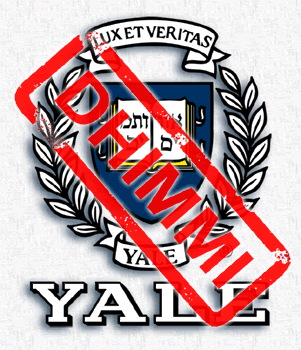 The fallout continues for Yale University after its decision to publish Jytte Klausen's book, The Cartoons That Shook the World, without printing the images of the Prophet Mohammed that are the book's focus. Yale said experts it consulted warned that publishing the images "ran a serious risk of instigating violence."
A group of 44 Yale alumni wrote to President Richard Levin urging that the school reconsiders "its unprecedented censorship."
"Simply stated," the alumni letter said, "Yale must not be the arbiter of what is 'safe' to publish. Such censorship corrodes the intellectual freedom that is the foundation of the entire university community."
Notable signatories include former U.N. representative John R. Bolton, senior associate at the Carnegie Endowment for International Peace Robert Kagan, novelist Matthew Klein, and columnist Diana West. The letter comes on the heels of an announcement by scholar Sarah Ruden that she no longer would accept bids from Yale University Press on her future work. Yale published her translation of The Aeneid last year, but she pledged to take future projects elsewhere.
Read more ...
Source:
IPT Blog