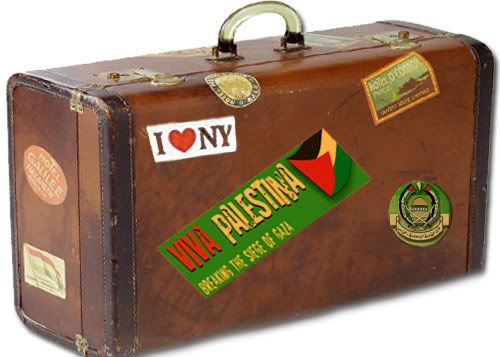 New York City Council member Charles Barron, who also serves as the Chair of the Higher Education Committee, helped lead a convoy with 200 activists to Gaza this summer for a group that openly advocates for the terrorist organization Hamas.
Barron (D-Brooklyn) sought advice from the city's Conflict of Interest Board (COIB) prior to his trip: Is it permissible for the group to pay for his travel expenses?
A COIB attorney said it "appears that the trip will serve a City purpose," based on the representation Barron offered – that the visit to Gaza would involve delivering relief and medical supplies and meeting "with leaders of charitable organizations, schoolteachers, students, heads of refugee camps, patients and nurses."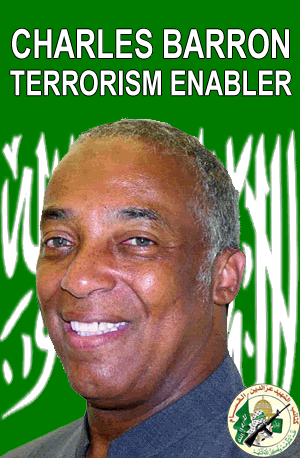 Charles Barron, terrorism enabler
New York is America's ultimate melting pot, with sizeable constituencies from all over the world. When a New York City official visits Ireland or Italy, it historically has been viewed as spreading goodwill for New York and thus, serving the city.
But it's doubtful those trips involved meetings with leaders of terrorist organizations.
Charles Barron's trip to Gaza, along with two of his staff members, was paid by Viva Palestina, a group launched by British Member of Parliament George Galloway who has twice led convoys to Gaza that culminated in meetings with, and delivery of more than $2 million in the form of cash and supplies directly to Hamas officials. The cost of each person's travel was estimated at $2,400. The United States has designated Hamas a Foreign Terrorist Organization (FTO) and outlawed providing support to it. Last November, a federal jury in Dallas convicted five former officials of the Holy Land Foundation for Relief and Development of violating that and other laws like it.
Barron came to lead the convoy, which left the United States in July, after Galloway passed him the baton upon reaching Gaza, as noted in an account provided by convoy participant Hector Carreon. According to Carreon's report, Galloway called Barron "one of the most important new and rising voices in the Democratic Party of Barack Obama, the City Councilman of New York City to whom I now hand over formally the leadership the American Viva Palestina convoy, Councilman Charles Barron." Upon their arrival in Gaza, both Galloway and Barron knelt down in a Muslim prayer position.
Barron did not respond to calls seeking comment. The Investigative Project on Terrorism has been unable to obtain the letter Barron sent to the COIB detailing what he expected to happen on the trip. However, the response obtained from a COIB attorney includes a summary of Barron's representations – making no mention of meetings with Hamas officials. A COIB attorney said board staffers are not allowed to comment on their communication with city officials.
Read more ...
Source:
IPT News
Charles Barron
Latest recipient of The Dhimmi Award