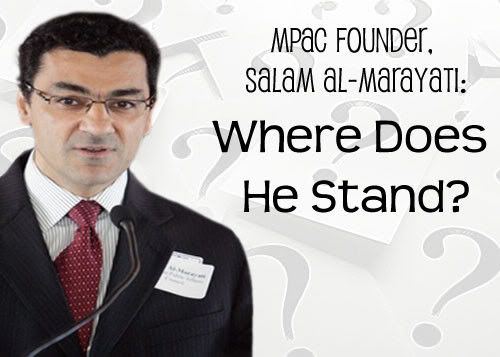 During the Cold War, the term "anti-anti-Communist" was used to describe people who were not Communists themselves, but who objected to every practical initiative to counter Soviet and Red Chinese expansionism.
In today's struggle against radical Islamists, Salam Al-Marayati, a founder of the Muslim Public Affairs Council (MPAC) and its current executive director, can fairly be described as an "anti-anti-terrorist" - someone who rhetorically opposes Islamist terror but objects to virtually every practical measure that democracies take to defend themselves.
While condemning terror in vague or general terms, Al-Marayati and MPAC focus their attacks on U.S. and Israeli security measures like Israeli military operations against Hamas or U.S. investigations of domestic terrorism.
Al-Marayati has long belittled the importance of using informants to monitor "homegrown" terror cells, as in this case in which two Lodi, California men were convicted.
Read more ...
Source:
IPT News
Salam Al-Marayati
Latest recipient of the Distinguished Islamofascist Award