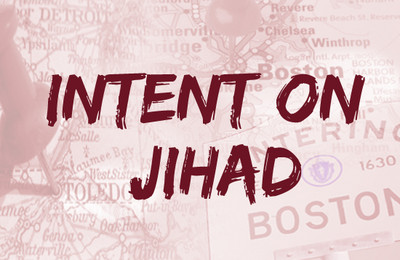 Two domestic terror investigations each took significant steps forward Wednesday, with a Massachusetts man, already charged with lying to federal investigators, facing the added accusation that he conspired to provide material support to terrorists. At about the same time the charge against Tarek Mehanna was announced, an Ohio man was sentenced to 20 years in prison for conspiring to kill people abroad - including American troops serving in Iraq.
According to an affidavit signed Tuesday by FBI Special Agent Heidi Williams, Mehanna and two other men traveled to Pakistan in 2002 and Yemen in 2004 in hopes of finding "a terrorist training camp to learn how to conduct and subsequently engage in jihad."
Both trips ended in failure, however. And, like the case of North Carolina convert Daniel Patrick Boyd, investigators say their frustration at being unable to wage jihad abroad prompted the men to discuss attacks in America. They discussed targeting two high ranking government officials for assassination. Those conversations never really progressed. However, talk of taking automatic weapons to shoot up malls led to a series of actions, and at least one trip in hopes of securing the guns, Williams wrote.
Read more ...
Source:
IPT News