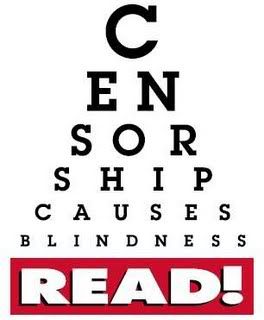 By Maxim Lott
A German book publisher has canceled a novel about Islamic "honor killings," fearing that the book would offend the Muslim community and put him in danger. Critics of the decision call it a cowardly move, but others say the publisher is simply being responsible.
The publisher of the book, which was to have been titled "To Whom Honor is Due," has indicated that he withdrew the book after an expert on Islam warned that some of the passages could spark violent retaliation from Muslims.
"After the Muhammad cartoons, one knows that one can't publish sentences or drawings that defame Islam without expecting a security risk," Felix Droste, of Droste Verlag publishing, told the German newspaper Der Spiegel last week. He referred to a series of cartoons depicting the Prophet Muhammad that were published in Denmark in 2005 and sparked deadly violence across the Muslim world.
Depictions of the Prophet Muhammad are forbidden in Islam.
This new controversy comes on the heels of Yale University Press' refusal to print the cartoons that were published in Denmark in a new book that details the controversy surrounding them.
It also recalls other recent incidents: In 2008, Random House pulled The Jewel of Medina, a book about one of Muhammad's wives, and in 2006 a German theater cancelled a play in which Muhammad gets beheaded.
Gabriele Brinkmann, the author of "To Whom Honor is Due," has been speaking out about the cancellation of her book.
"It's a scandal for a publisher to tuck its tail between its legs. This is anticipatory obedience," Brinkmann said, according to the German newspaper Die Tageszeitung.
But Droste Verlag spokeswoman Nora Tichy pointed to statements by Droste that were published Wednesday, in which he said he was primarily motivated by a desire to respect all religions — "whether Christianity, Islam or Judaism."

He said he still plans to release a book that involves an honor killing next year, but that it will not contain controversial passages such as one in the cancelled book in which a chracter says "You can shove your Koran up your…"
That passage, said Ibrahim Hooper, director of communications for the Council of American Islamic Relations, would offend Muslims. But while he would prefer to see the book go unpublished, he said Droste has every right to release it.
"Obviously it's offensive. The question is do they have the right to publish it, and the answer is yes," Hooper said.
"Now, they also have the right not to publish. That's really something that should be up to the publisher. And we would hope that [the decision] would be based on good faith and respect for others and not due to potential violence."
But Nonie Darwish, the author of "Cruel and Usual Punishment: The Terrifying Global Implications of Islamic Law," said the publisher had every right to be afraid. Read more here ...
Source: FoxNews
Droste Verlag
Latest recipient of The Dhimmi Award