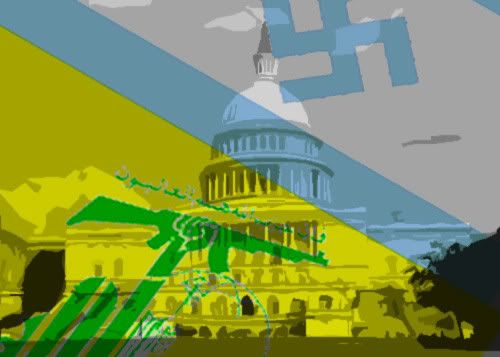 It appeared to be a typical Al-Quds Day rally, replete with hateful speeches about the destruction of the State of Israel and the waving of Hizballah flags. The rally resembled other international versions of this year's Al-Quds Day celebration, an annual Islamist holiday initiated by Iranian revolutionary and terrorism exporter, Imam Ruhollah Musavi Khomeini. However, this event wasn't held in downtown Karachi or Damascus, but in downtown Washington, D.C's Sheridan Circle.
The rally was organized by an employee of the Fairfax County Department of Planning and Zoning, Faheem Darab. It even featured speakers as diverse as leaders from leftist organizations, a radical Reverend and homegrown American Islamists. The event was an expression of homegrown radicalism that sprouted from the seeds of a faraway revolution in Iran and was watered by local Jihadist sentiment.
Participants were greeted at the event by the prominent yellow flags of Hizballah – a group designated by the U.S. State Department as a Foreign Terrorist Organization. In addition to this obvious display of support for a terrorist organization, the moderator of the event praised Imam Ayatollah Al-Khomeini, the initiator of Al-Quds Day and leader of the 1979 Iranian revolution.
Read more ...
Source:
IPT News
Faheem Darab
Latest recipient of the Distinguished Islamofascist Award