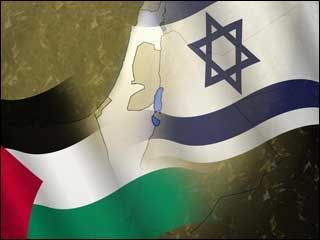 By Yitzhak Benhorin

Sources in Jerusalem say meeting between Obama, Netanyahu, and Abbas may turn out to be a symbolic gesture if conflict between US, Israel over construction in settlements is not cleared up.

Jerusalem officials said Sunday that the trilateral meeting called by US President Barack Obama may turn out to be solely symbolic if the gaps between the sides were not bridged.

Prime Minister Benjamin Netanyahu is scheduled to meet Obama at 10 am local time in New York on Tuesday. Immediately after the meeting Obama will meet with Palestinian President Mahmoud Abbas, and later the three are scheduled to hold a meeting together.

But sources in Jerusalem admitted that gaps remained to be bridged between Israel and the US on the issue of construction in West Bank settlements and Jerusalem.

"The prime minister is ready to launch negotiations without preconditions, in order to promote peace with the Palestinians. He doesn't want the Palestinians to be citizens of Israel or under its rule," one official told Ynet.

"Thus, he is interested in allowing them to rule themselves, provided they are not given any authority that would endanger the security of Israel."

Sources in Jerusalem said Netanyahu had been willing to hold such a meeting from the moment he took office, and as proof mention the easing of restrictions in the West Bank and the removal of checkpoints.

"Those who have placed obstacles in the way up until now have been the Palestinians, who brought up preconditions, but now here they are, showing up at the New York meeting without preconditions," one source said.

"The prime minister intends to maintain his policy – on one side he will pursue peace with the Palestinians, and on the other allow normal life for the settlers in Judea and Samaria, an example of which was the previous approval of 455 housing units."

Netanyahu's entourage to New York and the UN General Assembly includes Defense Minister Ehud Barak and Foreign Minister Avigdor Lieberman. In addition to the US president, Netanyahu is scheduled to meet UN Secretary-General Ban Ki-moon and French President Nicolas Sarkozy.

On Thursday Netanyahu is scheduled to speak before the General Assembly. Sources in Jerusalem said the speech would focus on Iran and the threat it poses to the world.