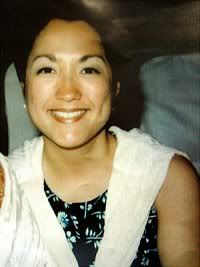 By Frank Salvato
"The floor is completely engulfed. We're on the floor, and we can't breathe, and it's very, very, very hot...I'm going to die, I know it. Please, God, no. It's so hot, I'm burning up!" These were some of the last words of Melissa Doi, 32, one of the thousands of innocent victims that perished at the hands of radical Islamists on September 11, 2001. In all, 3,017 souls were lost and 6,291+ people were injured on that fateful day by al Qaeda terrorists in New York City, Arlington County, VA, and Shanksville, PA. Now, eight years later, one of the biggest fears held by counterterrorism experts and experts on radical Islam is coming to pass and we are less safe for it.
One of the biggest fears advanced by myself and people who I have had the honor of working with in the quest to educate Americans on the threats and dangers posed by radical Islamists, is that the American people would soon forget the horrors of September 11th; that they would start to forget the sense of helplessness they felt as they watched the World Trade Center collapse into the streets of New York City, the carnage at the Pentagon and the despondency of rescuers demonstrated in a field in Shanksville. We all understood that there would be a waning of the immediacy felt in the aftermath of the attacks – immediacy of response, education and prevention – but we feared the encroachment of apathy to the grotesque loss of life and butchery foisted upon the American people on that day. We feared it because we all understood – and still believe today – that to abdicate vigilance to the threat of Islamist aggression is to set the stage for another catastrophic event.
In the days after the attacks of September 11, 2001, the Liberal media (formerly referred to as the mainstream media) began to remove the images of the attacks from our television screens. Gone were the images of dust-covered people wandering the decimated streets of New York. We were no longer able to see the images of heroic firefighters and Pentagon workers frantically searched for people to rescue. And we were no longer provided the images of frustrated first responders – professionals trained to save lives – milling about the wreckage of an airliner in a field with no one to save. The media explained the removal of these images – these realities – by insisting it was done in the name of preventative tolerance; to quell any hatred, any catalyst for retribution toward the Muslim community.
Read more ...
Source:
The New Media Journal