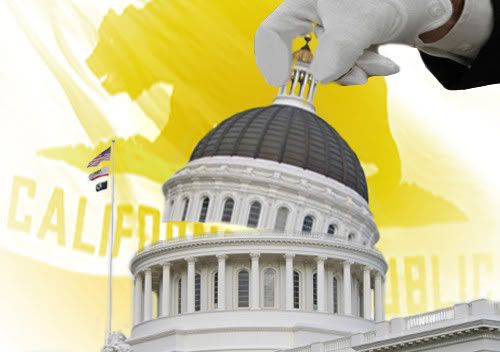 Dozens of California lawmakers are expected to gather in the state Capitol this evening for an Iftar dinner – the meal breaking the daily fast for Muslims during the month of Ramadan.
In doing so, the politicians are partnering with a group that federal law enforcement officials say is a Hamas-front.
The Council on American-Islamic Relations' (CAIR) California chapter issued a news release Monday boasting that the dinner is co-hosted by Gov. Arnold Schwarzenegger, Speaker Karen Bass and Senate President Pro Tem Darrell Steinberg and 35 other lawmakers.
A spokeswoman for Speaker Karen Bass said the Speaker's name appeared on the co-host list without their authorization or knowledge. "The Speaker has nothing to do with this event," said spokeswoman Shannon Murphy. "We have no idea how this came about." A Schwarzenegger spokesman said the governor did not attend the dinner but agreed to be listed as a co-host because he "supports elevating the holiday."
The spokesman did not know whether the governor's office was aware of the documents linking CAIR to Hamas support.
Read more ...
Source:
IPT News